Biographies
Edit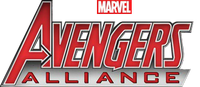 "Heir to the ruling dynasty of the ancient kingdom of Wakanda, T'Challa became king and Black Panther as a young man and has transformed Wakanda into a high-tech powerhouse. Wary of outside interests that seek to exploit Wakanda's enormous Vibranium deposits, he is a powerful ally but always keeps his home country's interests first and foremost. He is married to Storm but the demands of the X-Men and Wakanda often keep them apart." [1]
Marvel: Ultimate AllianceEdit
"When I became the king of Wakanda, I also became The Black Panther; defender of my people. And for this reason, I was trained in all forms of combat and educated at the best schools throughout the world.
It is no small feat protecting my country - it holds a large deposit of Vibranium; a very rare mineral. And while Vibranium allows my people an unequaled standard of living, it also forces me to continually battle those who would conquer us.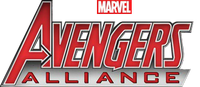 (Level 06)
Marvel: Ultimate Alliance
Edit
Marvel: Ultimate Alliance 2
Edit
Marvel: Ultimate Alliance 2
Edit
Wikia Page(s)
Edit


ReferencesEdit
Ad blocker interference detected!
Wikia is a free-to-use site that makes money from advertising. We have a modified experience for viewers using ad blockers

Wikia is not accessible if you've made further modifications. Remove the custom ad blocker rule(s) and the page will load as expected.