Biographies
Edit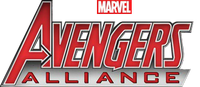 "Orphaned at a young age, Clint Barton became a circus performer specializing in feats of marksmanship. After seeing Iron Man in action, he reinvented himself as a costumed vigilante and became a criminal before approaching Tony Stark, who sponsored him as a member of the Avengers. He possesses near-perfect accuracy with a wide variety of ranged and hand-to-hand weapons, and has designed a number of custom arrows for different battlefield situations." [1]
"Trained to be a master archer by a traveling circus at an early age, Hawkeye joined the Avengers in order to protect the world from evil. While a bit overconfident and rash to act, on the battlefield he is often the catalyst that raises everyone's spirits." [2]
Marvel: Avengers Alliance
Edit
Sure Shot
Arrow Volley (Level 02)
Trick Arrow (Level 06)
Pinpoint Target (Level 09)
Marvel: Ultimate Alliance
Edit
Multishot
Paralyzer
Adamantium Arrow
Ice Pick
Piercing Shock
Hyper Shot
Hawk's Revenge
Ricochet Rocket​
Command Attacks
Edit
Double Roundhouse
Shock Value
Slide
Special Attacks
Edit
Quick Shot

Greyhound
Hunter
Spritzer

Ragtime Shot

Balalaika
Jack Rose
Kamikaze

Trick Shot

Icebreaker
Rusty Nail
Violent Fizz
Assist Attacks
Edit
Greyhound
Violent Fizz
Kamikaze
Hyper CombosEdit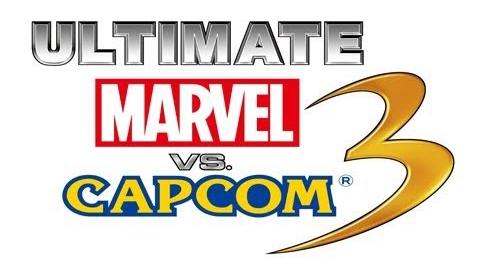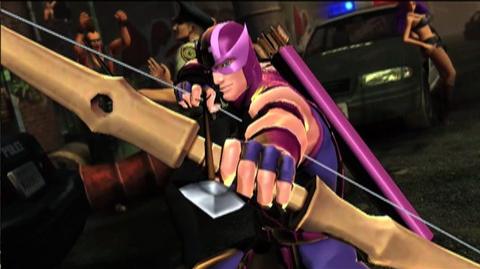 Wikia Page(s)
Edit
External Pages
Edit
References
Edit
Ad blocker interference detected!
Wikia is a free-to-use site that makes money from advertising. We have a modified experience for viewers using ad blockers

Wikia is not accessible if you've made further modifications. Remove the custom ad blocker rule(s) and the page will load as expected.