Biographies
Edit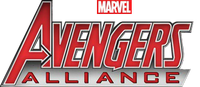 "Blinded by radioactive material when he was young, Matt Murdock nevertheless went on to become a skillful lawyer. As Daredevil, he puts his superhumanly enhanced senses and incredible martial-arts skills to service protecting the people of Hell's Kitchen and New York City." [1]
Marvel: Ultimate Alliance
Edit
"As a child, I shoved a man out of the way of a falling barrel. Unfortunately I was hit across the eyes by the radioactive waste the barrel carried.
When I awoke in the hospital I discovered I was blind - but somehow the radiation had affected my other senses. It gave me a type of radar the let me 'see' in the dark.
I kept my new talents a secret even when I grew into an adult and became a defense lawyer. My experience with trials soon showed me that victims needed more aid than the legal system could provide. So I took it upon myself to help those in need and
Though I've faced many difficult adversaries, none has been more persistent than Bullseye and his obsession with killing me."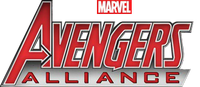 (Level 02)
Wikia Page(s)Edit


External Page(s)
Edit
References
Edit
Ad blocker interference detected!
Wikia is a free-to-use site that makes money from advertising. We have a modified experience for viewers using ad blockers

Wikia is not accessible if you've made further modifications. Remove the custom ad blocker rule(s) and the page will load as expected.